Escape U - $58 Value
Pair of tickets to the premium escape game experience located in St. Augustine, FL. Check out their themes on their website https://escapeuflorida.com/
The Conservatory Golf - $460 value
Round of golf for 4 players
2 VIP Admissions at Central Florida - Zoo Zoom Air (Zipline)- $109.90 Value
Sanford location only (Daytona closed due to hurricane)
Black Raven Pirate Ship - $60 Value
Pass for 2 adults on The Rum Runners Trip (Friday or Saturday night)
Marineland –$75 Value
Certificate for 2 in the Touch and Feed Program
Palm Harbor Golf –$140 Value
Golf for 4 (includes cart and Green Fees)
Alligator Farm - $50 value
Fun pass for 2 – Park Access Only
Come visit Maximo the LARGEST saltwater crocodile in the eastern United States and his girlfriend Sydney!
Carrabba's Gift Certificate - $50 Value
Located in the beautiful St. Augustine!
Feast for 6 at Woody's BBQ! - $64.99 Value
Family style feast for six to eight. A huge portion of our smokin' spare ribs and Bar-B-Q chicken, creamy coleslaw and garlic toast.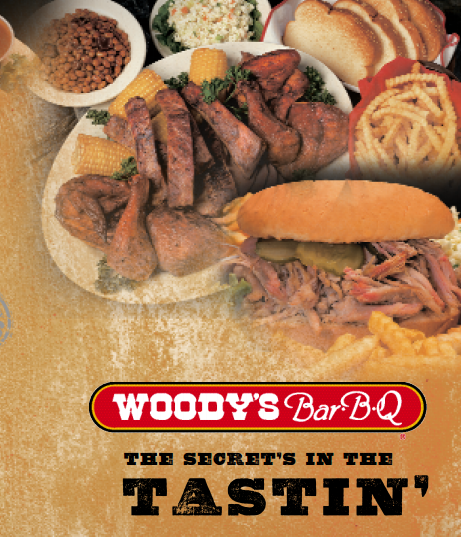 Back to Eden Cafe Flagler Beach - $50 Value Flagler Beach Palm Coast, vegan vegetarian cafe restaurant featuring an organic gluten free menu, all natural desserts and smoothies. breakfast, lunch, dinner, coffee and drinks. (386) 693-4930 https://www.facebook.com/backtoedencafe/
‍
Hungry Howies - $50.00 Value
Home of the Original Flavored Crust Pizza Pizza, Calzones, Howie Wings...pizza dough, made fresh daily. Choose from our Original round, Deep Dish, or Thin Crust. Topped with our 100% real mozzarella cheese, add any of our quality pizza toppings to create your favorite combination. And don't forget your free Flavored Crust®! 386) 446-4461 https://www.hungryhowies.com/
Net By George - $50 Value George and Trace are back on Flagler Beach with a new restaurant. Enjoy great views of the ocean! Fresh seafood prepared by experienced chefs and fantastic service. Call 386 338 3358 https://www.facebook.com/TheNetbyGeorge/
Salt Life Food Shack - $50 Value
Crafted eclectic menu to cater to all tastes and personalities on A1A in St. Augustine!
Victory Popcorn - $50 Value
$50 gift certificate will get you tons of gourmet popcorn! Victory Popcorn is here to WOW you with our unique and creative flavors like salted caramel, sweet siracha, and Jamaican Me Curry! Visit their website for details and full list of flavors http://www.victorypopcorn.com/
Honey Baked Hams - $50 Value
5 - $10 Gift Certificates
Located in St. Augustine – Riverside views!
Cork & Pint in the European Village-$50 Value
Over 200 craft beers and pub food
The Anchor Restaurant – $50 Gift Certificate
Hidden Treasure Raw Bar & Grill - $50 Gift Certificate
Superwash Express – $50 Value
The Works – Wash package, Hand Wax, Full Exterior Rubber & Vinyl Treatment
Enchanted Fairy-tale Portraits - $50 Value Photos by MJS Call 386 569-1991
1 hour photo session at local area park Free use of fairy accessories, such as wings, flowers, etc. 2 enhanced 5x7 photo prints 8 wallet size prints of 1 enhanced
https://www.facebook.com/Photos-By-MJS-1316002098470038/
Two Massage Works Gift Certificates! – $50 Value
2 - $25 gift certificates for ½ hour massage
Blooming Flowers and Gifts - $50 Gift Certificate
Located in the European Village
Clifton Farms Basket – $100 Value
Lotions, soaps, lip balm, Sea Salt Scrub, honey, jams, jellies
Skips Western Outfitters– $100 Value
Skip's Western Outfitters $100 Gift Card
Define Wellness "A Healthy New You" Visit - $75 Value
Summer is just around the corner. Let Define Wellness get you started on the healthy track in time to get your beach body ready!
Located in St. Augustine, FL
Monster Motorcycles - $100 Value
Harley Davidson Oil Change includes 4 quarts and oil filter.
4490 N. US 1, Bunnell, Florida
Wilcox Stephenson and Associates -$300 Value
Survey of 10,000 sq. ft. lot in City of Palm Coast
(No Gated Communities)
Cellular Phone Hospital - $100 Value
2-$50 Gift Certificates towards any service
Barrow Auto Gift Certificate - $50 Value
Use this $50 Gift Certificate towards any service – Located at 102 N. Main Street, Bunnell, FL 32110
Eagle Eye General Services Certificate - $100 Value
$100 Gift Certificate towards any of the services listed on the website. Veteran Owned and operated and they've been servicing Florida for over 11 years.
http://www.trusttheeagle.us/our-services.